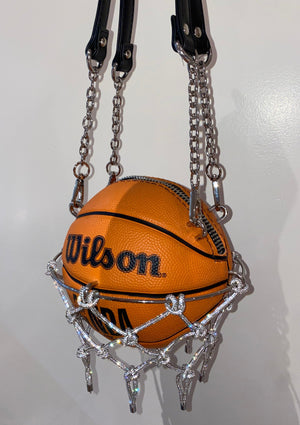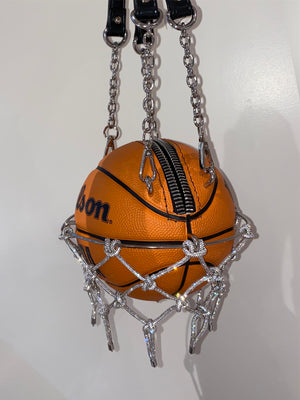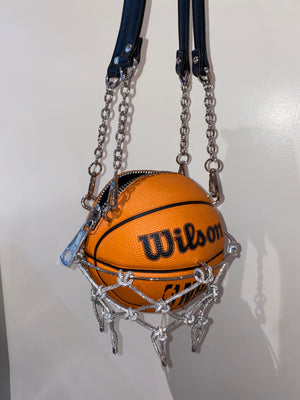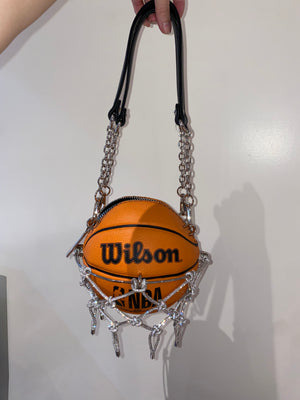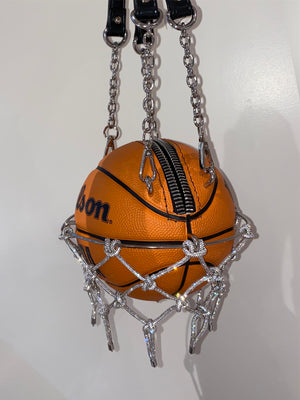 Exclusive Hand-Made Wilson NBA Size 3 Basketball purse (ORANGE)
100% Hand-Made Wilson NBA Size 3 Basketball purse (ORANGE)
Featuring:
-Rhinestone Net Design
-Oversized Zipper
-Made to order
-Black/Silver handle 
-Amazed your friend with this unique one & Only Designer Purse!!

Please note below BEFORE purchase:
1. This is a hand made item, not 100% perfect
2. No lining included but it works perfectly fine.
3. Made to order all sales are final.
4. Made from a REAL mini basketball
5. Using professional heavy duty thread securely stitched. You can fit in phone ( I'm using iPhone 11pro) , keys, wallet perfectly.